Wyatt Hernandez could no longer speak. His voice came slurring out, followed by a stutter so severe his words were not understandable. Hours earlier, Wyatt had been at football practice. He knew that. But all he could remember was his friends helping him out of his jersey and into the locker room.
The concussion silenced Wyatt for months. There was no predicting if or when he would be able to speak again. All he could do was wait to see whether his brain would heal and his voice return.
"It was lonely," Wyatt says a year later. "I just always had to stay optimistic, and that was really tough."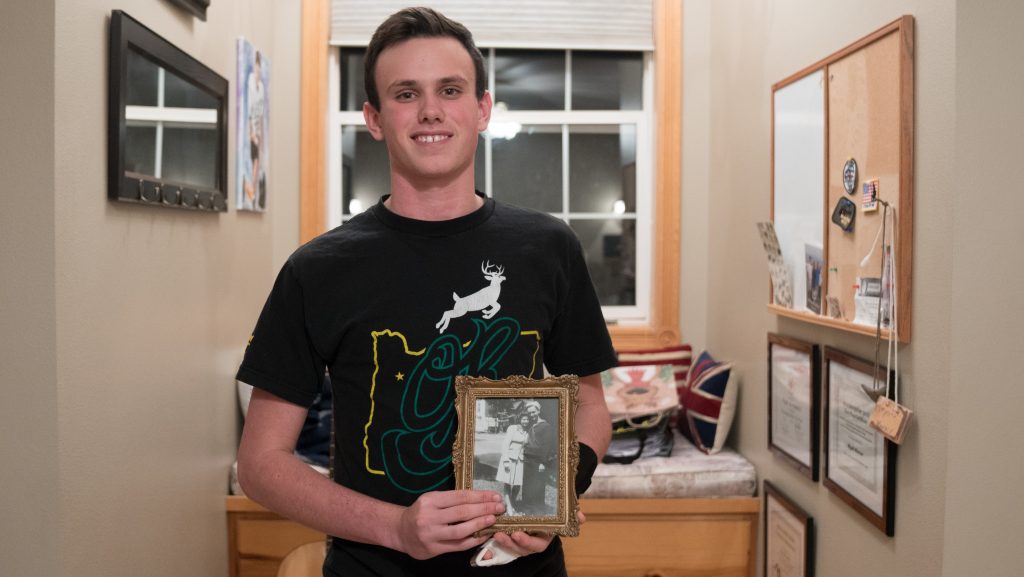 He was surrounded by his family, school and community, who supported him with loyalty. His teachers at Sisters High School were patient, flexible and encouraging. One teacher Wyatt didn't even have checked in on him regularly, making sure he had what he needed to succeed in school.
Wyatt tried to not let the effects of his head injury get his spirits down. He helped coach his football team and dived into his schoolwork.
Almost exactly six months after his concussion, Wyatt awoke one morning to find his speech had returned. Just like that.
"Losing my ability to speak was really tough and humbling," he says. "It made me realize I'd never take it for granted again when I woke up and could speak again."
Wyatt, whose favorite subject is history, has filled his bedroom with relics of past wars, all birthday or Christmas presents. He has tin footlockers, a World War II uniform, cadet badges and steel pith helmets. In one corner hangs a U.S. flag. On his bedside table, he keeps a collection of his great-grandfather's mementos from World War II: a Bible the size of his palm with worn, highlighted pages; a rusted compass. Following in his great-grandfather's footsteps is how Wyatt hopes to contribute to his country.
"I want to give back to the people who have given me and everyone else our rights we have today," he says. "It's not only to protect us, but to stand up for our beliefs."
Wyatt plans to become a helicopter medevac pilot. Sisters High School offers a flight science class. The course prepares students for the FAA private pilot written exam by introducing them to the science of flight. Wyatt, a sophomore, plans to take the class his junior or senior year.
Wyatt dreams of attending the Naval or Air Force academy so he can become a military pilot and one day help soldiers return safely to their families.