When Megan Dutton's cousin was turning 13, she wanted to make him feel special. She decided to bake him a cake.
"I grew up seeing people struggle, especially my family," Megan said. "My cousin wasn't expecting anything because his family had medical bills and everything. So just seeing the appreciation on his face – knowing that somebody cared – that was a really heartwarming feeling."
A few years ago, Megan's grandfather passed away. Amid the grief of losing a loved one who had always supported her dreams, Megan turned to baking. The careful measurements and creative focus required for cake decorating were comforting and gave her a way to express herself.
Now, a hobby has evolved into a career goal. Megan is a sophomore in Franklin High School's culinary arts program, a class that not only fuels her ambition to become a professional cake decorator but also provides guidance in achieving it.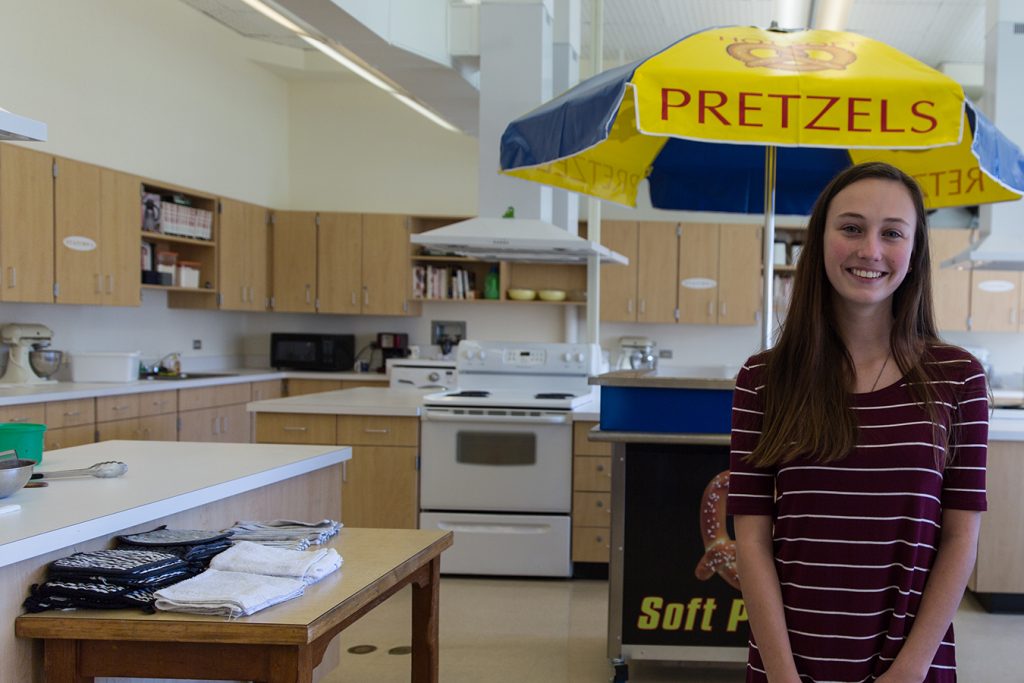 This year the class is exploring different cuisines, such as Eastern European dishes. Next year it will feature pastry and design, experience Megan believes she needs to fulfill her aspirations. After she graduates, she hopes to enroll in the baking program at the Oregon Culinary Institute.
"I was really nervous to come into high school because all these kids who want to be athletes or this or that. What's going to happen when they hear I want to be a baker?" Megan said. "But the teachers here say, 'Don't be afraid to do what you want.' So it makes me feel like I'm not going to be alone in this."
Money is tight in her family, but Megan considers herself luckier than many. Her parents are together, and there are two sources of income. Watching other families struggle financially inspires Megan to use baking to spread happiness.
"Knowing that so many people around me might need joy and a little cheering up like my cousin did inspires me to bake," she said.