Miguel Crespo Mojena came to the United States when he was 11 years old. His family left Cuba in search of better opportunity, believing that in America, any dream could be achieved.
At first, that dream felt distant. Miguel's parents had trouble finding work. Miguel entered school not knowing a word of English. His frustration with being unable to verbalize his thoughts or understand his peers expressed itself in confrontation. He was routinely in trouble for fighting.
The first year passed slowly. By its end, Miguel's English was little better than when he arrived.
"It was so hard. I struggled," Miguel remembers five years later. "After that first year, I decided, from this moment on, I'll work really hard until I get it."
He was in an English as a Second Language class at his elementary school, and slowly, his skills improved. His teachers and principals didn't give up on him. He stopped fighting with other students and began to feel more confident.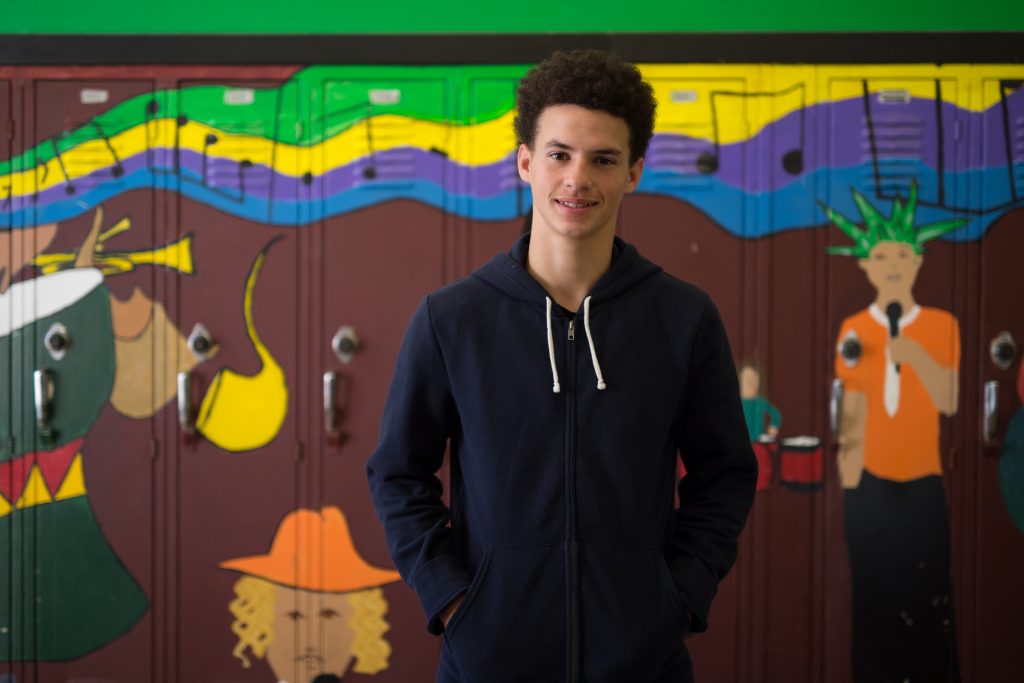 "My school made me a better person," he says. "They could have just left me getting in trouble every day and every day, until I'd get stuck, but they didn't."
Miguel is a sophomore at Franklin High School in Portland. He's proud of his sports accomplishments, but he has a certain seriousness and pride about his education. He recognizes it as his path toward the future his parents wanted for him when they immigrated.
"A lot of Hispanic parents get here and they just think about working hard so they can give their kids a better life," he says. "That's the reason I try to be a little better every day – to give back to my parents when I get a job. So I can give back to them the things they did for me."
After high school, Miguel plans to take a couple of years of community college and then apply to the police academy. He dreams of being a police officer and using what he believes is his greatest asset – being bilingual – to better serve diverse communities.
"I want to show everybody else that there's always people who are going to be different. I want to set an example and make the world a better place."